Projects
Warby Parker - Venice Beach
Custom Perforated Benches (w/ backs) frame a very public entry to Warby Parker's Abbot Kinney store in Venice Beach, CA.
WeWork Bike Park - Chicago
Perforated Benches for a new Bike Park, sanctioned by the mayor himself, in Chicago.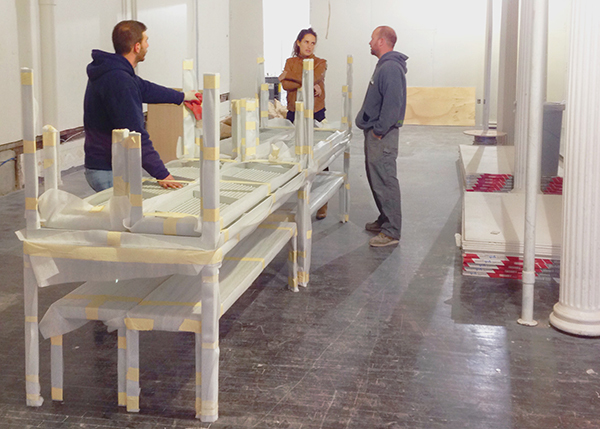 Patagonia Flagship Store - SOHO, NYC
A dozen perforated Howard Series pieces await use at Patagonia's new flagship store in SOHO, NYC.
Regeneron Campus - Tarrytown, NY
Over 200 pieces (custom and production) line the entry field to Regeneron's newly minted campus in Tarryton, NY.
U. of Texas Solar Decathlon - Irvine, CA
The 2007 Solar D is where RAD got it's start, with its founder learning to weld as a member of the UT Team. We were honored to be able to provide a full suite of outdoor furniture for the 2015 Texas/Germany Team!
Harvard Business School - Cambridge, MA
Thanks to specification by Shepley Bulfinch Architects, RAD was commissioned to provide more than a dozen outdoor tables and counters for HBS's new Innovation Lab.